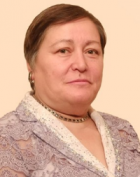 Ludmila Rosca is professor of Political Philosophy at the Departmentof Political Science, International Relations Institute of Moldova.
She has years of progressive teaching and research experience in European Integration Philosophy, European Political Philosophy, European Cultural Philosophy, Political Systems. She coordinates Bachelor, Master and Ph.D. theses. She published 11 books and more than 90 articles in Moldova and abroad. Her last book focuses on European higher education.
She coordinates the Jean Monnet Action Fostering Information and Communication Capacity in Promoting European Studies553316-EPP-1-2014-1-MD-EPPJMO-SUPPA (beneficiary – ECSA-Moldova).
She was a team member in the Jean Monnet Action Learning EU in Close-Up (542439-LLP-1-2013-1-MD-AJM-ICS).
In her capacity as Vice-Rector for research and the President of the Council for Quality Assurance, International Relations Institute of Moldova, she is concerned with the development of Moldovan higher education in accordance with Bologna Process.
Ludmila Rosca is a member of ECSA-Moldova,a member of the editorial board of "European Studies" Journal and the coordinator of the European Centre for Information and Communication (www.studiieu.org).
Her experience is significant  for her participation in research activities & Thematic Working Group, included in writing books& articles, supporting the organization of all  events.