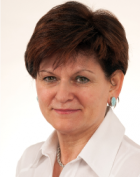 Full Professor at Warsaw School of Economics (SGH). As an expert participated in Polish accession to EU and was one of the first academics in Poland receiving Jean Monnet and PHARE grants in 90th. Involved in numerous national and international research as a Project Manager incl. EUintegRATIO (the 7th Framework Programme), JM Centre of Excellence (CEWSE). The Key Staff Member of many projects incl. ECSA- World 2.0 JM Project and  Erasmus +/Jean Monnet Activities grant: BLEGEEC.
Visiting Professor in many Universities incl. European University Institute (Florence), LSE, Canterbury University (New Zealand), NUS (Singapore). Since 2014 the Member of 2. EC Advisory Groups of Experts under Horizon 2020 (SC 6 -2014 to now & Science with and for Development 2014-2017).
Strongly contributed to establishing the cooperation of SGH with Ernst & Young Co as the Director of  joint Post-diploma studies. Main functions: President of PECSA, Member of a S.C. of the Research Alliance for Development, the World Bank, Member of Polish Academy of Sciences, Deputy Dean at WSE, Member of ECSA Board, the Member of Horizon 2020 Advisory Group of Experts (SC6) & Horizon 2020 Ad Hoc Advisory Group of Experts (SWAFS), European Commission.
Centre of Excellence Leader and Project Manager, coordinating:  the E-CEWSE Centre proper working, the process of preparing the  Course materials, included in editing & writing books& articles, Thematic Working Group Member, coordinating the organization of all events,  undertaking research & teaching activities under the CEWSE.